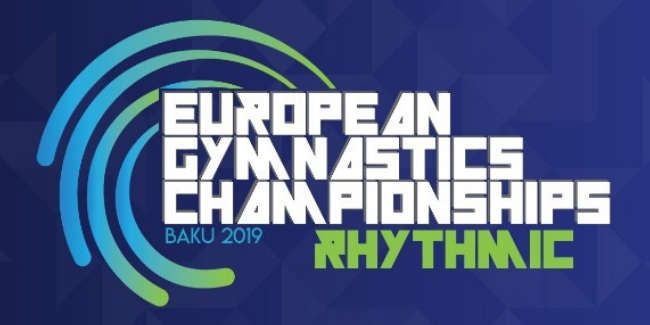 Baku will host joint European Championships in 2 gymnastics disciplines in May 2019 for the first time. Thus, this year the organization of the Continental Championships in Rhythmic and Aerobics Gymnastics has been entrusted to Azerbaijan Gymnastics Federation.
The first one to be held at Milli Gimnastika Arenasi (National Gymnastics Arena) on May 16-19 will be the 35th European Rhythmic Gymnastics Championships organized in our capital for the fourth time (2007, 2009, 2014, 2019).
In the course of the 4-day Championships, senior gymnasts in individual program and junior gymnasts within group exercises will perform accordingly.
The first day of the events will be commenced by the performances of junior teams in group exercises. On May 17, only senior gymnasts will test their strength on the floor. On the 3rd day of the Championships, the names of the winners in team competitions (based on total scores of senior individual and junior group gymnasts) and all-around events of groups will be announced. Finally, on the last day of the tournament, the names of the best gymnasts of Europe in each apparatus will be known.
It should be mentioned that the athletes from 35 countries are expected to participate at this Championships.
The spectators who wish to watch the fascinating performances executed by the representatives of the most elegant gymnastics discipline, can already get their tickets from the MGA Ticket Office, 28 Mall and Ganjlik Mall shopping centers as well as online https://ticketing.mga.az/. Depending on the qualification and final days, the price of the tickets constitutes 8, 10, 12, 15 and 20 manats.
The Seasonal Ticket, offered by the federation on more favorable conditions this year, will also be available at the MGA Ticket Office:
http://agf.az/az/news/2151//competitions/information/159.
The information about the events will regularly be updated on our website.
Competitions` start time:
16 May - 17:00
17 May – 12:00
18 May – 10:00
19 May – 12:00
Venue: Milli Gimnastika Arenası
Contact number: (+994 12/51) 566-96-99
Address: 178 Heydar Aliyev Ave., Baku
Passage: Koroghlu metro station